Brave Wallet, the crypto wallet built into the Brave browser that enables users to store, manage, grow, and swap their crypto portfolio from a single wallet, is live on desktop and mobile! To celebrate, Brave is giving away almost half a million dollars in amazing crypto prizes.
The Brave Wallet Swap-stakes offers crypto assets from ETH to SOL to BAT, and some of the most coveted NFTs on the market today (Lazy Lions, Pudgy Penguins, and World of Women). The grand prize is a Bored Ape, valued at over $250K (or 80 ETH).
The contest runs from March 8, 2022, to March 14, 2022, with new prizes every day.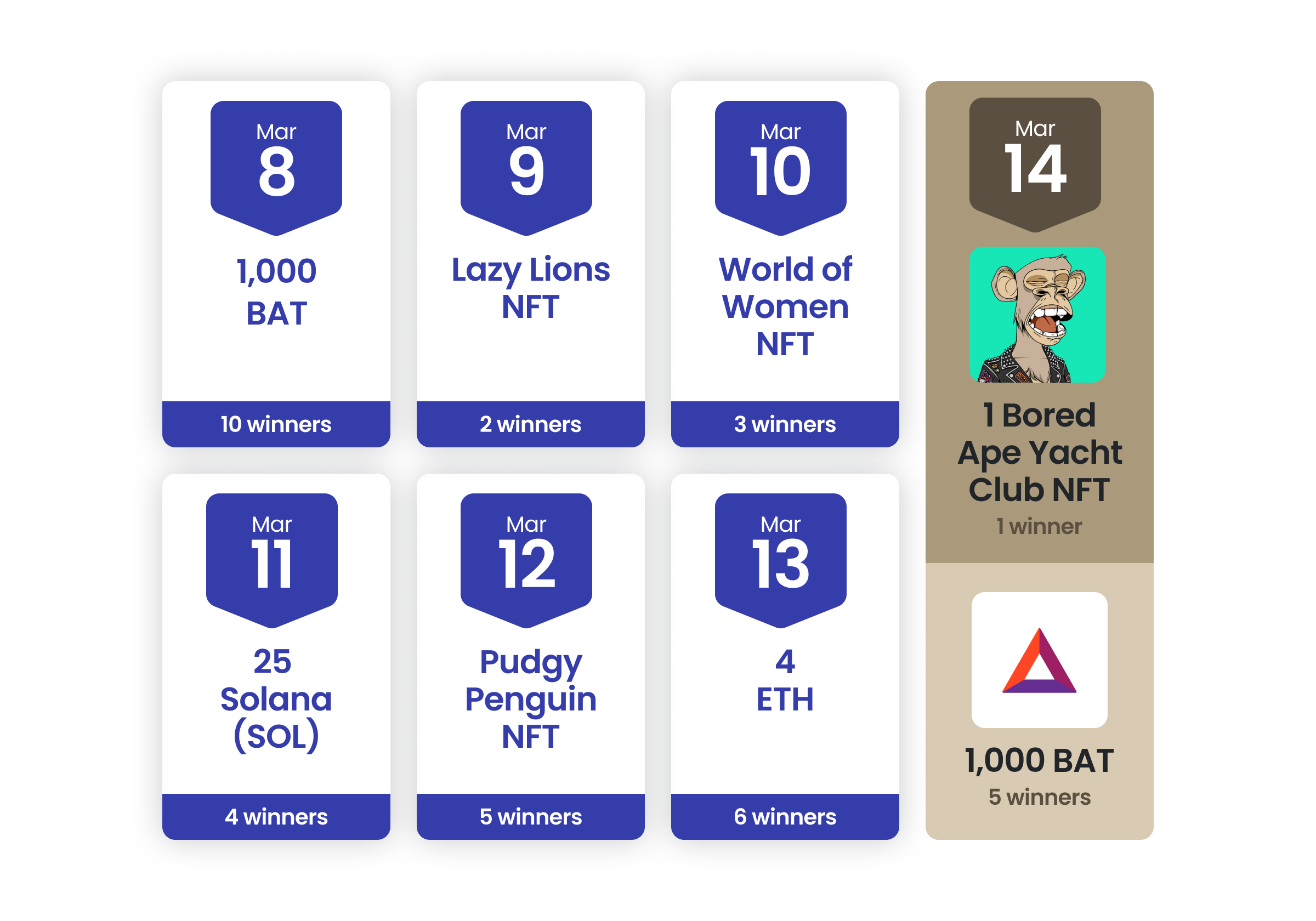 Here's how it works:
To be eligible for a given day's prizes, users must:
Have a Brave Wallet address that's active on that day
Use the Brave Swap feature in that wallet to make at least one crypto swap on that day
To be eligible for the grand prizes, users must:
Have a Brave Wallet address that's active at some point during the contest (12:01am PST on Tuesday, March 8, 2022 to 11:59pm PST on Monday, March 14, 2022)
Use the Brave Swap feature in that wallet to make at least one crypto swap during the contest active dates
Brave Wallet is free to use on both desktop and mobile. To use it, new users should download the Brave browser on their desktop or mobile device. To access the Wallet on desktop, open the Brave browser and click the Wallet icon in the toolbar. To access Brave Wallet on mobile, open the browser menu and then tap the Wallet icon. If existing Brave browser users don't see the wallet icon, they'll first need to update to the latest version of Brave.
To perform a swap on desktop, tap
in the address bar, then click Swap. To swap on mobile, tap the browser menu, tap
, and then tap Swap.
Don't see the wallet icon? On desktop, click Update in the address bar; on mobile, visit the Play Store or App Store.
Each winner will be randomly selected by their wallet address; you'll know you've won if you find a freshly minted golden ticket NFT dropped into your wallet. This ticket is proof of winning, and redeemable for the actual prize. Winners will be asked to communicate with Brave at an @brave.com email address, and use a specific codeword. Both of these—along with further instructions—will appear on the ticket. Brave will drop prizes in the same wallet in which winners received the golden ticket.
Winners will never be asked to share their private key or any wallet information. Please avoid any resource that claims otherwise, as it may be a phishing attempt. And do not respond to anyone who hasn't reached out using an @brave.com email address.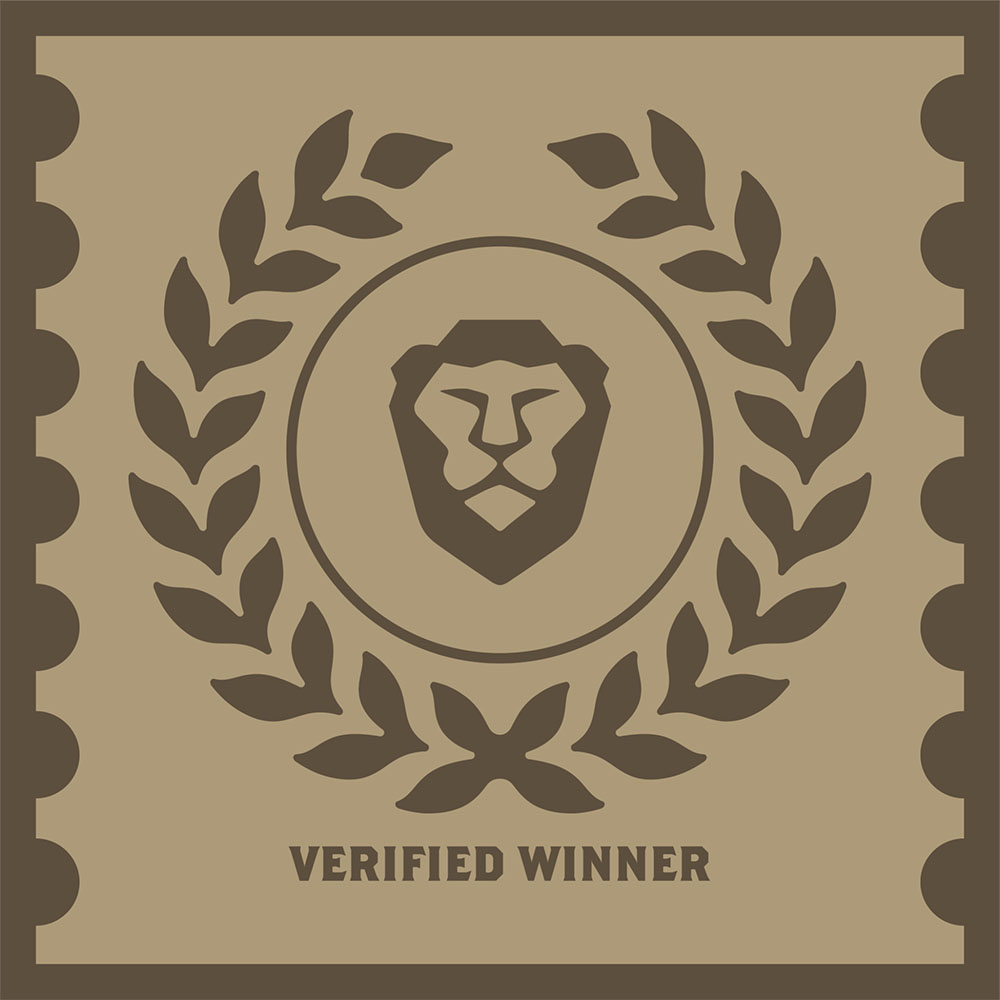 Sample ticket. Real winning tickets will contain contact information and instructions.
Help us celebrate Brave Wallet, a secure crypto wallet built natively in a web3 browser—no extensions required. On desktop, Android, and iOS, safely manage and grow your crypto portfolio with Brave Wallet.
Important notes:
The SOL prize will be sent to a Solana address. We plan to offer native support for Solana in Brave Wallet soon.
While the sweepstakes offers users the chance to win the Basic Attention Token (BAT), Brave Wallet is different from Brave Rewards, the opt-in feature that rewards Brave users with Basic Attention Tokens (BAT) for viewing privacy-protecting ads. Users can store redeemed BAT from Brave Rewards in the Brave Wallet after going through the custodial process, but the two features are otherwise not connected.
The contest is open to all US residents aged 18 and older.
This content was originally published here.